Ehad Healthcare uses Retail Pro Prism as the tech foundation for community pharmacies
Ehad Healthcare is a primary healthcare solution with a chain of community pharmacies in Pakistan, and is pioneering modern, accurate, and personalized customer solutions.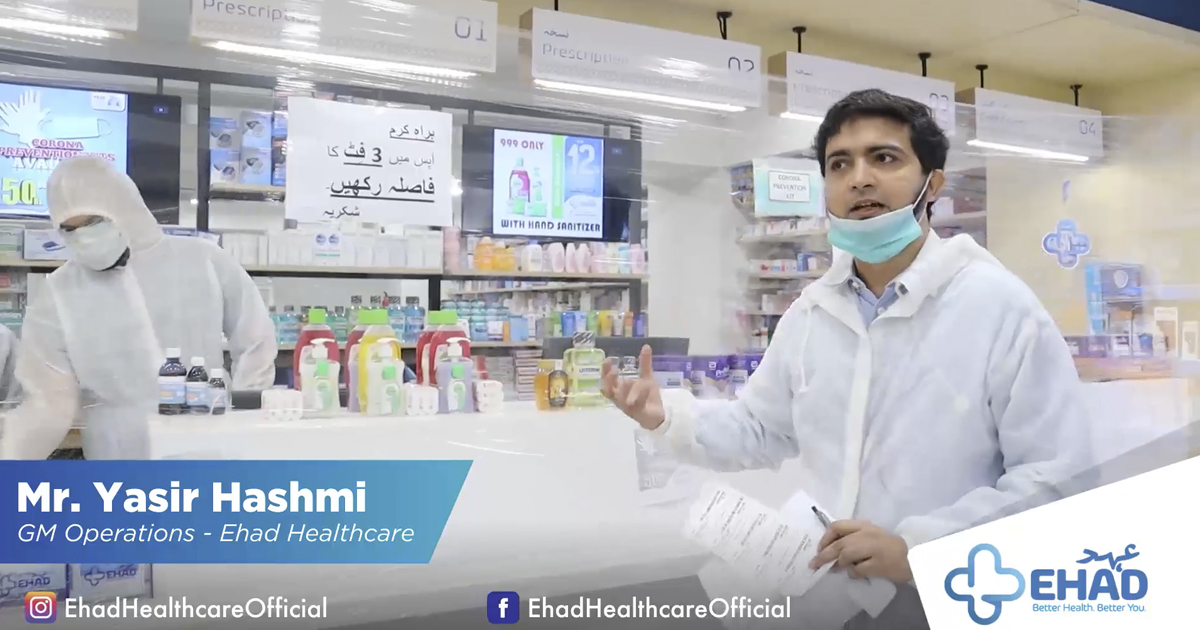 While today Ehad is the first in Pakistan to provide personalized drug labeling, tomorrow Ehad aims to integrate Retail Pro Prism, the pharmacy's POS, with patients' electronic health records.
"We did an excellent project with Retail Pro and our Retail Pro Business Partner, Computing Solutions Pakistan, in which we designed system-generated dosage labels," said Mr. Yasir Hashmi, General Manager of Operations at Ehad. The labels are actually a patient's complete record, detailing what medicine has been taken and in what dosages, facilitating traceability of medicine. 
"Nobody had earlier used printed labels in community pharmacies in Pakistan. I am very happy and grateful to the Retail Pro team and our Retail Pro Business Partner, Computing Solutions Pakistan, that they took the initiative with us, understood the use case and implemented this successfully. Their support is extraordinary. This is a landscape change in the field of community pharmacy. I am confident that if we continue to work together, we can bring about many more necessary innovations." commented Hashmi.
Innovations in Pharmacy Retail
Innovation is in Ehad's DNA. It was the first in Pakistan to introduce the 'healthcare under one roof' concept.
Because pharmacy, lab, telemedicine, and doctors are in a single building, Ehad needed software that would not only manage inventory and sales efficiently, but could also integrate with other solutions such as clinic management — a combination that would provide a great customer experience.
Retail Pro Prism helped Ehad carry out business-as-usual tasks with ease and efficiency, as well as manage FEFO based lots, re-order based on min-max levels, and introduce innovations such as dosage labels.
"Dosage labels have enabled Ehad Healthcare to implement the true concept of community pharmacy in Pakistan," Hashmi said.
The dosage labels carry QR codes that are linked to Ehad's e-commerce site for easy re-ordering by the customer.
Computing Solutions Pakistan's Omni-Connect solution enables Retail Pro Prism to integrate with Ehad's Shopify based e-store. That allows inventory updates and orders to flow smoothly across the organization. Retail Pro's flexible reporting allows data to be exported into Excel, as well as filtered and extracted.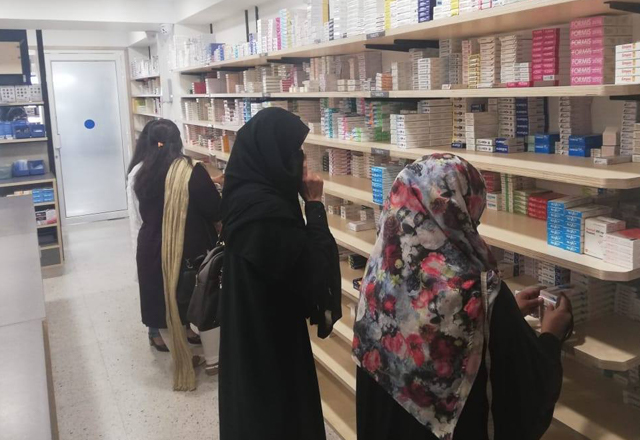 Because Pakistan does not have a well-established primary healthcare system, Ehad has an extraordinary opportunity to bring modern solutions to pharmacy customers.
For example, Hashmi said that since debuting dosage labelling, Ehad is aiming to develop comprehensive primary healthcare that meets international standards, including connecting community pharmacies with electronic health records.
"What's important about dosage labelling is that if a certain patient is unable to take a certain drug in the prescribed quantity due to a medical condition, the pharmacist can intervene," he said. "Similarly, in the area of drug-to-drug interaction, if two drugs are being given to a patient that counteract with each other and cause any harmful effect to the patient, the system could give a warning and prompt the pharmacist to intervene."
Such system-based interventions are not being done anywhere in Pakistan's community pharmacy space, and Ehad is eager to innovate.
In addition, the pharmacy is planning an aggressive expansion, growing from two physical locations and one e-store, to 10 community pharmacies in Karachi and five in other cities by 2021.
More outlets ultimately mean more patients who will benefit from personalized, accurate information, ultimately improving the healthcare they receive.