RETAIL PRO COMMUNITY RESOURCES
Retail Pro Prism 1.9.5 Now Available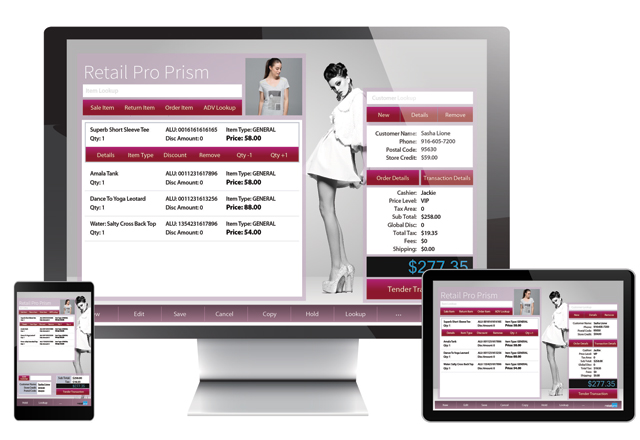 Retail Pro International is pleased to announce the availability of a new software update for Retail Pro Prism 1.9.5 (1.9.5.665). Below is a quick overview of the updates and change requests included in this general maintenance release.
Software updates are free for Retail Pro Users who are current on Retail Pro Software Assurance. Contact your Retail Pro Business Partner today to get this update.
 
What's New in This Release
Technical updates and enhancements
Here are some of the updates and enhancements added to Retail Pro Prism:
Apache server update
Update to B+S receipt design
Support for OPOS printers and new document designs
Centrals offline message for gift card balance check
Portrait layout enhancements
Full trust for Root Certificates
Order Dates now visible in Order Details
New method for handling leftover amounts in spread discounts
New tax rules and tax codes in Tax Areas Preferences
Features and functionality
With the new features included in this release, retailers can now accomplish the following:
POS Operations
Round tenders at the Retail Pro Prism POS regardless of promotional or discounting scenarios
Speed up and simplify search process using the Date Type filter for transaction lookup
Run structured Z-Out reports on mobile with new limited Open Register functionality in the Portrait layout
Type in item quantity rather than clicking the Qty + button repeatedly, increasing transaction speed
Simplify Item Lookup using the Price (Price + Tax) field
Documents and Reports
Add original store information to document designs to help verify returns
Use separate print and email designs to optimize receipts and other documents for digital consumption
Choose various tenders for crediting the unused deposit amount when closing an order
Reconcile a drawer by credit card type using the individual card types field in Z-Out reports
Inventory
Display or disable merchandise image, depending on whether processing speed or customer engagement is your focus
Check item-level information from the Advanced Item Lookup screen before adding inventory to a document with the new Item Details button
Customer Lookup
View more customer-specific user-defined fields when using the Customer Search grid
Security
Gain tighter control and security by setting permissions for access to pending transactions
For more information on these updates and enhancements, download the Retail Pro Prism 1.9.5.665 Release Notes and the What's New in This Release documentation.*
*Current Retail Pro Software Assurance is required to access product documentation
New Content
August
July
June
April
REQUEST A FEATURE
Have Retail Pro functionality ideas? Share them!